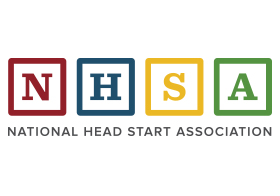 Important Communication from NHSA
Dear Head Start Colleagues:

As you head out of the office to enjoy a summer weekend, we wanted to make sure that you saw the news that the Office of Head Start shared today about their plans for the implementation of the pending Head Start Program Performance Standards. The update, (as seen on FHSA's website), shares that OHS will be modifying the schedule of most monitoring visits for the next Fiscal Year (FY17) CLASS, ERSEA, and new EHS-CC Partnership visits will not be modified. This will allow programs, reviewers, and OHS staff adequate time to implement and fully understand the new Standards. 

We commend OHS for taking an intentional and thorough approach towards the critical task of rolling out and implementing the new Standards. We also understand that you may have comments, questions, or simply need more information about what this means and we invite you to pass them along to us via this form. We will work with OHS to make sure your concerns are heard and questions are addressed.  

The new Standards will definitely bring change to our programs but with you all as the leaders of Head Start I'm confident that the changes coming will also give Head Start a renewed opportunity to make a difference in the lives of the children and families who need it the most.  

Have a great weekend and we look forward to hearing from you!
Yasmina Vinci
Executive Director
Communication from Administration for Children & Families--Office of Head Start
June 17 ,2016
Dear Head Start Colleagues,
Throughout the past year, I have traveled to every Region and have visited many high quality programs and met with hard working, dedicated stat at the local, state, and federal levels. There was never a visit or meeting where I wasn1 a sked, "Dr. Enriquez, when will the new Head Start Program Performance Standards (HSPPS) be released?" The anticipation for the release is growing, and I can say with confidence that the release of the HS PPS will be close to the start of the new program year.
Once the HSPPS are issued, we will provide multiple opportunities-immediately following the release and throughout the coming year-to ensure that the Head Start community becomes fully familiarized with the new HSPPS. Training needs to take place at every level, including federal and co ntract staff, grantee and management stat, boards, Policy Councils, training and technical assistance (T/TA) providers, and reviewers to name a few. As grantees and delegates begin planning for the next program year, ensuring that staff have ample opportunities to learn about the new Standards and to discuss the impact on program and fiscal operations, policies, and procedures must be a top priority.
Next year will be a significant learning curve for all; therefore, we will modify the schedule of monitoring events for fiscal year (FY) 2017. This does not mean that monitoring will be suspended. We will continue to schedule Eligibility, Recruitment, Selection, Enrollment, and Attendance (ERSE A) reviews. Classroom Assessment Scoring System (CLASS®) reviews will not be modified. If your program is on schedule to receive a CLASS® review in FY17, it will occur. Follow-up reviews will also be scheduled, as needed. Additionally, we will schedule reviews for new Early Head Start-Child Care (EHS-CC) Partnership grantees that did not have an existing Early Head Start program prior to the EHS-CC Partnership grant. Each new EHS-CC Partnership grantee will receive a schedule of the modified reviews.
FY17 review events will not be regularly scheduled in the areas of Leadership Governance and Management Systems, Environmental Health and Safety, Fiscal and Comprehensive Seivices, and School Readiness. However, if the Office of Head Start identifies concerns or issues in any of these areas, we may schedule a targeted review. We will also use this period to make changes, as necessary, to align monitoring with the new HSPPS and fiscal regulations.
I thank you for your tireless etorts and continued improvements to provide high-quality comprehensive seivices to our country's most vulnerable children and families.

Sincerely,
Blanca E. Enriquez
Director
Office of Head Start
"This February, leaders in the Head Start community met in Washington, D.C.
to discuss how Head Start will remain steadfast in their commitment to
families. We were proud that one of our own, Congressman David Jolly
District 13 from Pinellas County was one of almost 20 Congressmen who
attended and welcomed the Head Start Leaders in the U.S. Capital's Rayburn
Building."
Click on the title to read entire article.
Use data to maximize the success of Head Start programs.
"For decades, policymakers and researchers have debated whether Head Start "works." But that's the wrong question. Research shows that Head Start improves children's learning at school entry. Although a federally funded evaluation found that test score gains fade as children move through the early elementary grades, longer-term studies that followed children into adulthood, show that Head Start alumni are more likely to graduate high school and have better adult life outcomes than similar children who did not attend Head Start. But, other programs, such as New Jersey's Abbott Preschool Program and Boston's preschool program, have even greater impacts, as do some individual Head Start grantees."
What makes learning gains vanish?
" It can take years of effort for educators and researchers to identify an intervention that really, truly improves student achievement, so it's a source of universal frustration that even the strongest, most promising effects tend to vanish after a few years."
"That's why a new wave of research projects are trying to understand what causes fade-out in education programs, to rethink how educators evaluate the staying power of a program's benefits, and to identify the types of interventions that may have long-lasting effects for children."