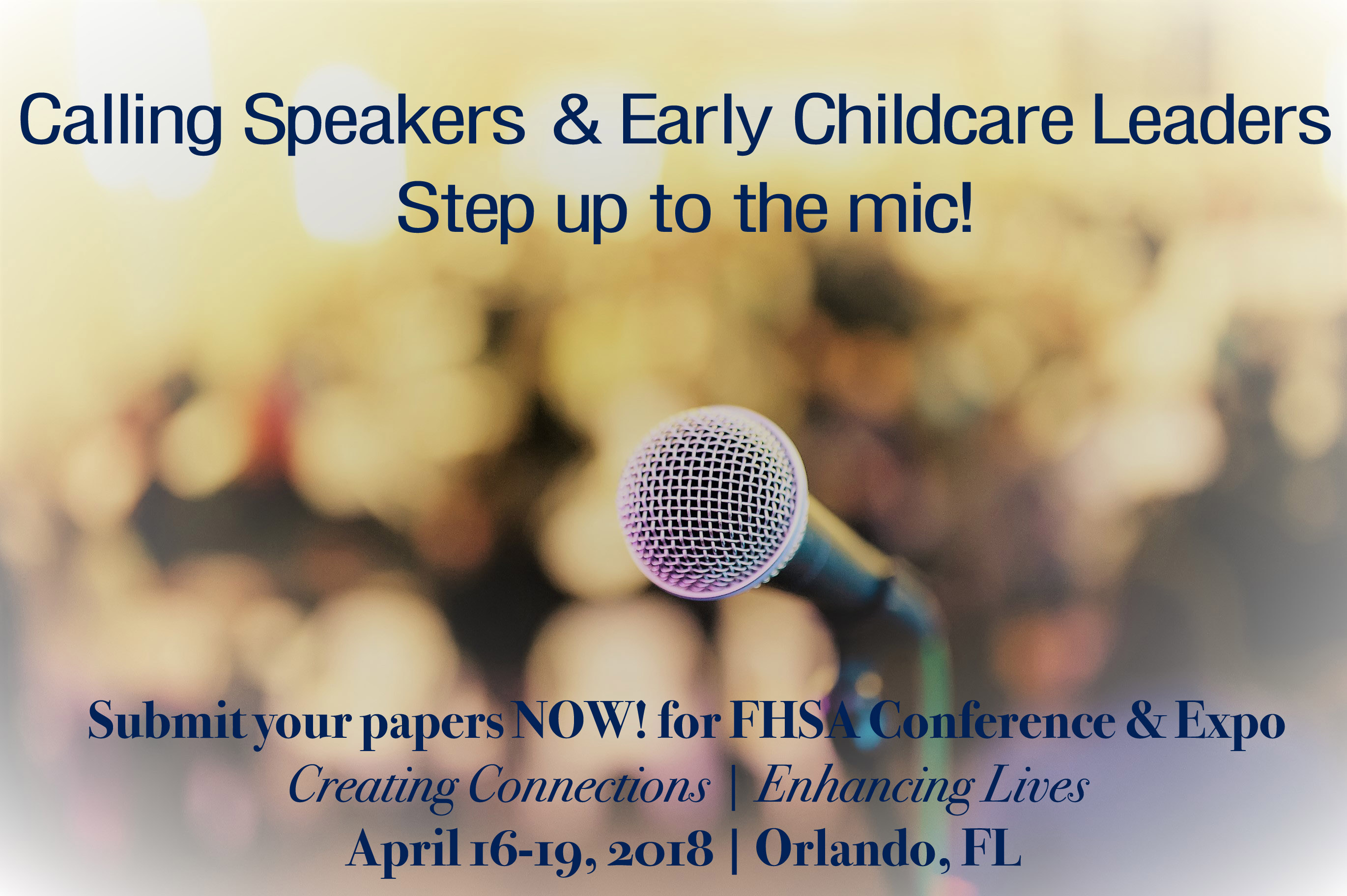 FHSA 2018 CALL FOR PAPERS- EXTENDED
The call for papers is now open for the Florida Head Start Association 2018 Annual Conference. This years conference will be held at the DoubleTree by Hilton in Orlando, FL on April 16-19, 2018. 
FHSA is currently seeking presenters with experience in the Head Start | Early Head Start and early childhood community who can bring thoughtful, solutions-based presentations that are the cornerstone of our mission. We welcome proposals on a variety of topics that will enhance attendees professional development, technical assistance and overall training to enhance their knowledge and information they can add to their toolbox. 
Submission Requirement and Deadline:
Proposal deadline has been extended to January 19, 2018!
Proposals received after the deadline will not be considered.  Selection for proposals will be made on the basis of adherence to the guidelines, quality of proposal, relevance, qualifications of presenter, and overall contribution to the conference.  Only complete applications will be considered. 
A complete proposal must include the following:
Applicants should also note the following when developing proposals:
Workshop Sessions will be scheduled for Monday, April 16, 2018 - Wednesday, April 18, 2018 of the conference
Each session will be 90 minutes in length
Presenters should be prepared for training groups of 45-50 participants.
Presentations should be developed at an intermediate or advanced level
A maximum of two workshop proposals per presenter may be submitted, and must be sent as separate application
If you have questions about the submitting your proposal please contact Wanda Minick at (850) 694-1798 or e-mail: Wanda@FLHeadStart.org